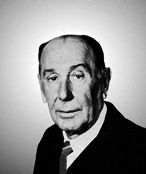 David H. Walsh
In a basketball career that spanned nearly five decades David Walsh was a dedicated teacher, coach and official. Coaching Demarest High School from 1911 to 1933, Walsh's team won the 1924 New Jersey State Championship. He began officiating in 1911 and blew the whistle for high school, college, and pro teams. In 1914 he became a member of the Eastern Intercollegiate Basketball League (EIBL) and limited his officiating to college games alone. A popular referee, he ranked among the top referees along the Eastern seaboard by a national panel of sportswriters. Walsh, a member of the International Association of Approved Basketball Officials (IAABO) from 1922 to 1956, supervised officials for the ECAC and co-authored the first Manual of Basketball Officiating.
Born
October 05, 1889
Hoboken, NJ
Career Stats
1924
NEW JERSEY STATE
CHAMPIONSHIP AS COACH
HOBOKEN HIGH SCHOOL
1941-56
ASSOCIATE DIRECTOR
COLLEGIATE BASKETBALL
OFFICIALS BUREAU
1922-56
MEMBER OF THE
INTERNATIONAL ASSOCIATION OF
APPROVED BASKETBALL OFFICIALS
1914
BECAME MEMBER OF
EASTERN INTERCOLLEGIATE
BASKETBALL LEAGUE
CO-AUTHOR
"FIRST MANUAL OF
BASKETBALL OFFICIATING"