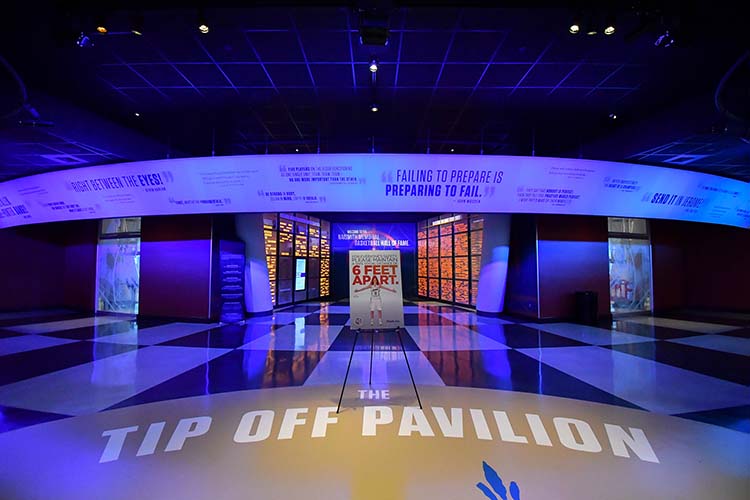 The Perfect Place to Welcome Guests
Ideally situated in the main entrance to the museum, the Main Lobby Concourse, with marble floors and vast ceilings, is an ideal setting for social cocktail receptions and vendor shows. Or make a lasting first impression by utilizing the area for event check-ins. No matter how you transform the space for your event, the newly renovated Concourse will make an impact on your guests.
Elevate Any Occasion
With museum exhibits located throughout, sports enthusiasts will relish the opportunity to experience this unique environment. As a premier location for either hosting or kicking-off your event, the Main Lobby Concourse delivers the excitement and delight your event deserves.
A Winning Experience from Beginning to End
All of the Hall of Fame's event spaces offer several conveniences, including free on-site and available valet parking, 24-hour security, full ADA compliance, hotel accommodations, and a vast selection of restaurants right on the property. This is where memories are made. Start planning your event with us today.
CLICK HERE TO REQUEST A PROPOSAL