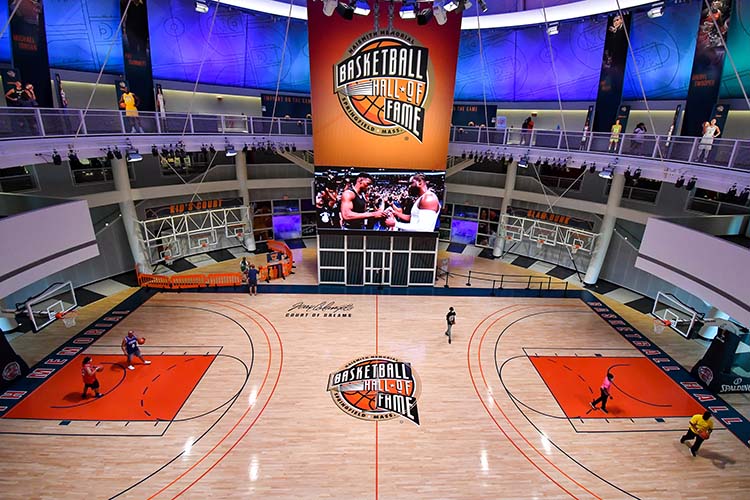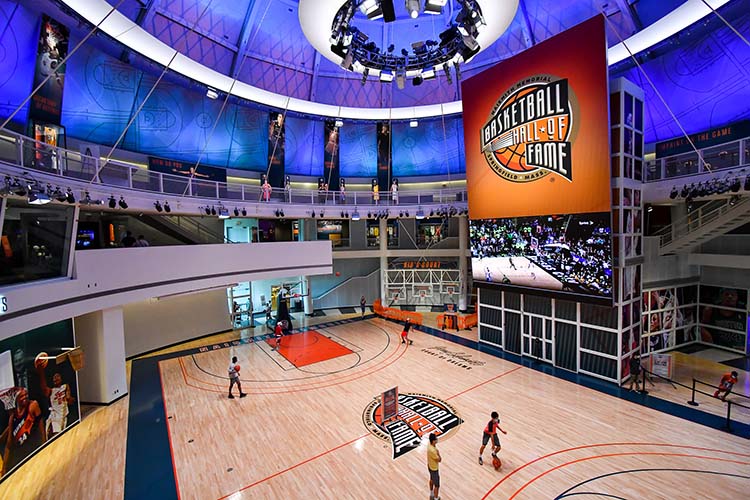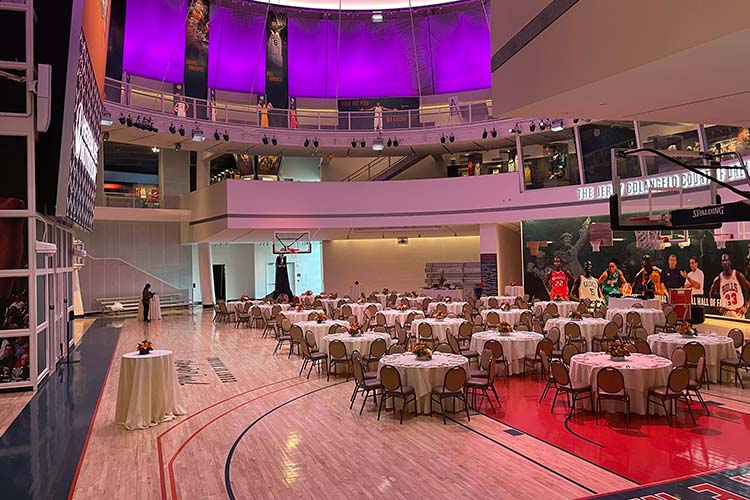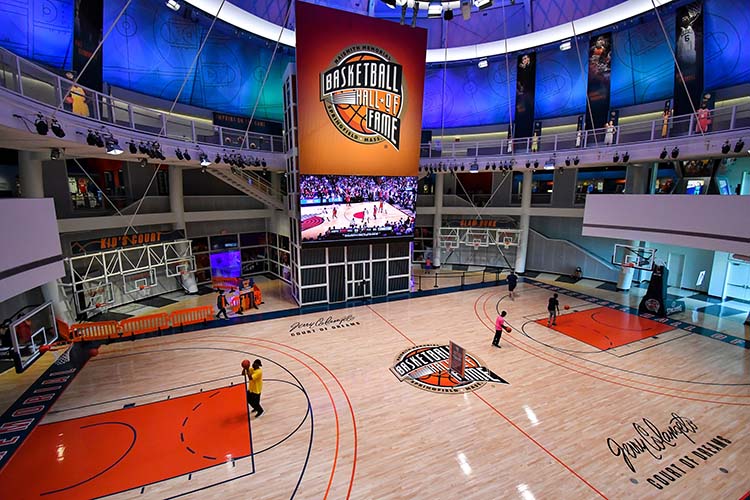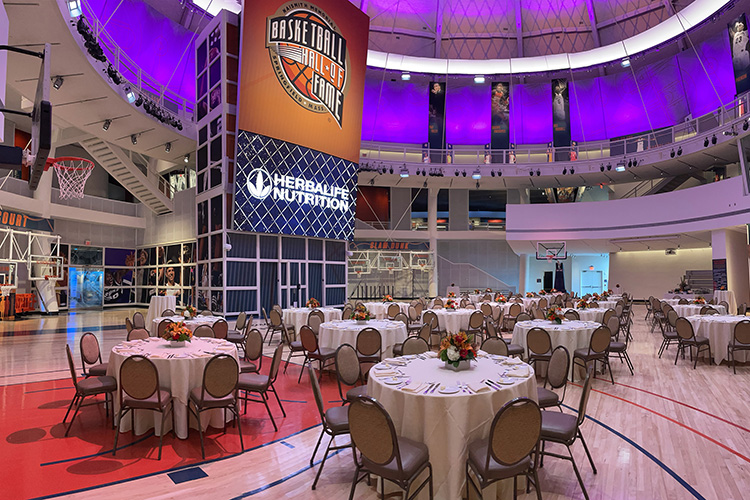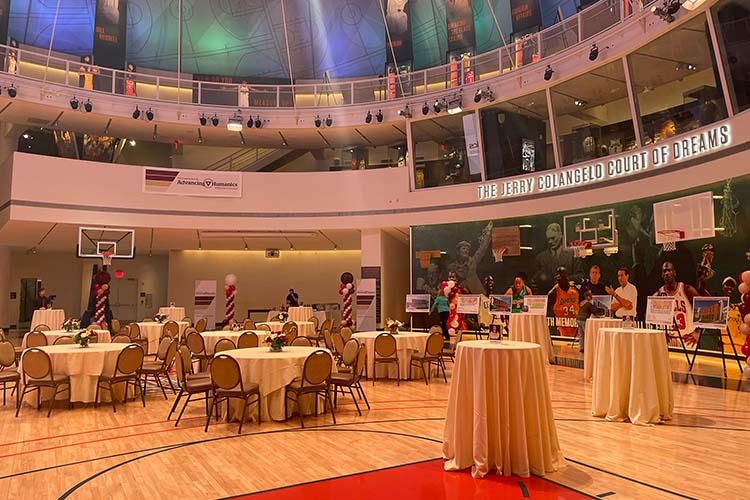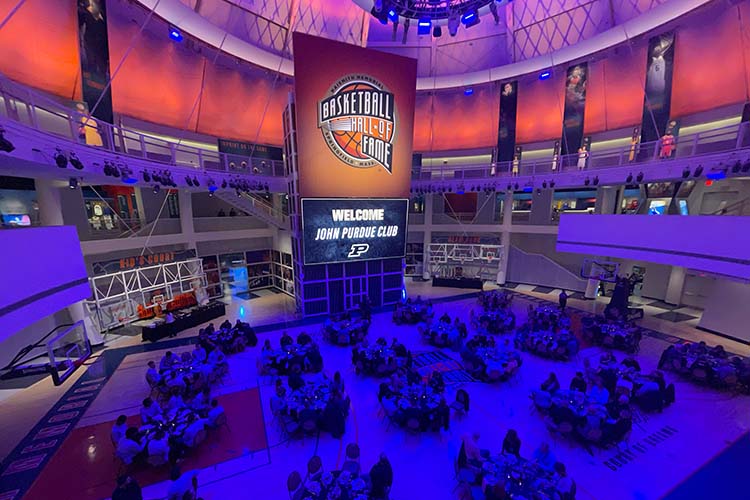 Where History Meets Elegance
Located in the heart of the museum is Center Court, an ideal space for any event. With its impressive domed ceiling and sweeping balcony views, the Center Court grand ballroom has hosted countless award ceremonies, weddings, bar and bat mitzvahs, corporate meetings, team-building outings, recreational events, tournaments, and performances.
Make Your Event a Slam Dunk
As the museum's most unique room, Center Court truly captures the excitement and grandness of any special event. In addition to a state-of-the-art sound system, the space also features a customizable light system (colors, dimming settings, etc.) and an on-site stage/podium with no need to rent.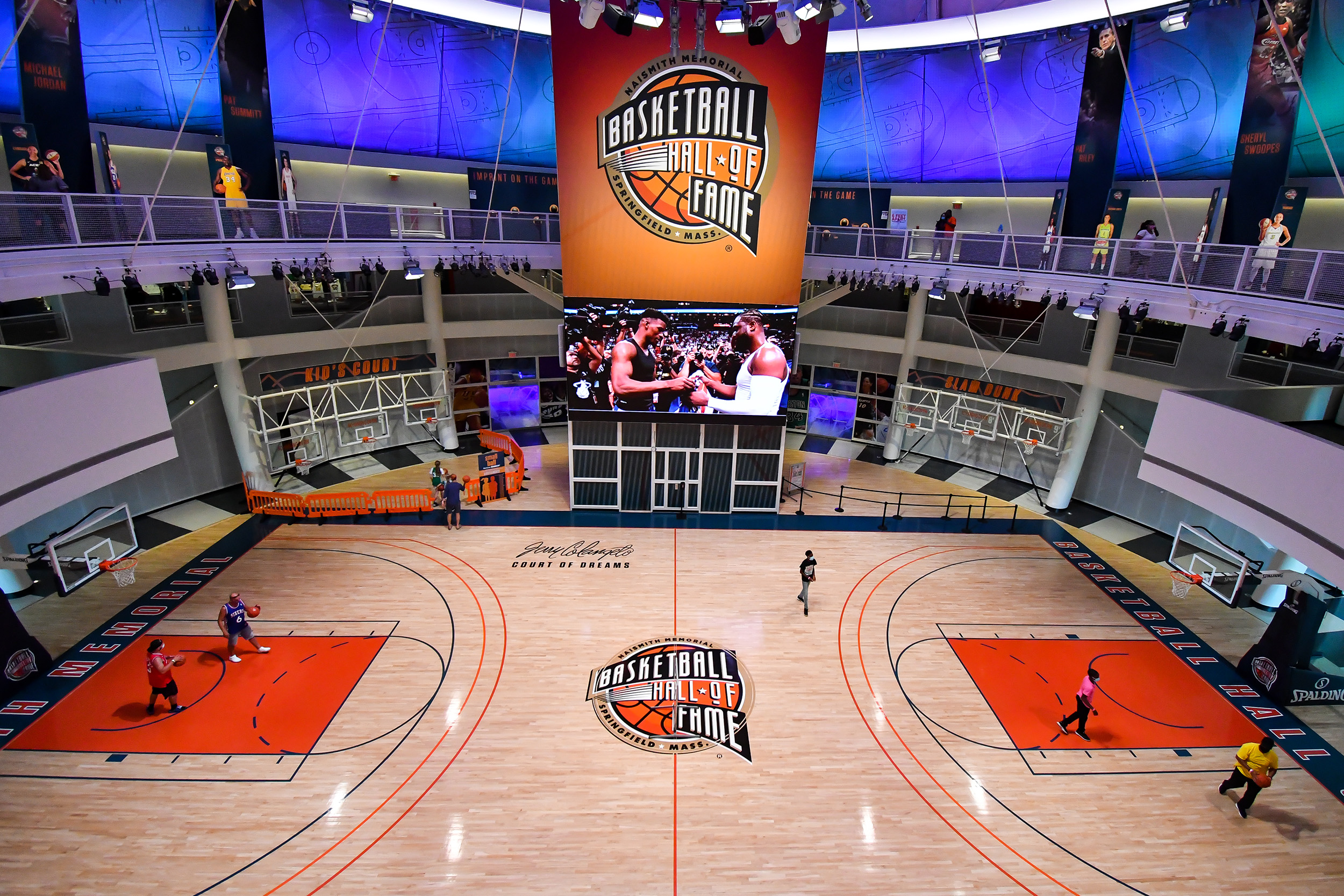 Celebrate Your Greatest Moments
All of the Hall of Fame's event spaces offer several conveniences, including free on-site and available valet parking, 24-hour security, full ADA compliance, hotel accommodations, and a vast selection of restaurants right on the property. This is where memories are made. Start planning your event with us today.