Hoophall Assists

HOOPHALL ASSISTS is the  signature community engagement program of the Naismith Memorial Basketball Hall of Fame.  We partner with organizations across Western Massachusetts and Southern New England and seek opportunities in the cities, regions and countries where we host tournaments and Events.  The focus of Hoophall Assists is to educate and inspire young people and community organizations through the fundamental values of basketball that Dr. Naismith believed in so strongly – teamwork, fitness, leadership, integrity, dedication, sportsmanship.  We also utilize our Museum and event resources to create positive outreach opportunities for the Hall and our Hall of Fame Family.
_____________________________________________________________________________________________________________
SCI-TECH BAND DAY
The Springfield High School of Science and
Technology Band Program is renowned as one of
Massachusetts' top music programs. Known to city
residents as "The Pride of Springfield," the SciTech
Band is a force for empowering student leaders to
give back to their community by sharing the joy of
music. In fact, SciTech Band students have even
received a personal letter from President Barack
Obama praising them for "dreaming big dreams
and improving our community."
Amazingly, 99% of band members have no prior
experience playing an instrument or formal music
training before joining the band. Even without
these years of musical experience, band members'
commitment and dedication continue to inspire
students and audiences throughout New England.


_____________________________________________________________________________________________________________
HOOPS and HARMONY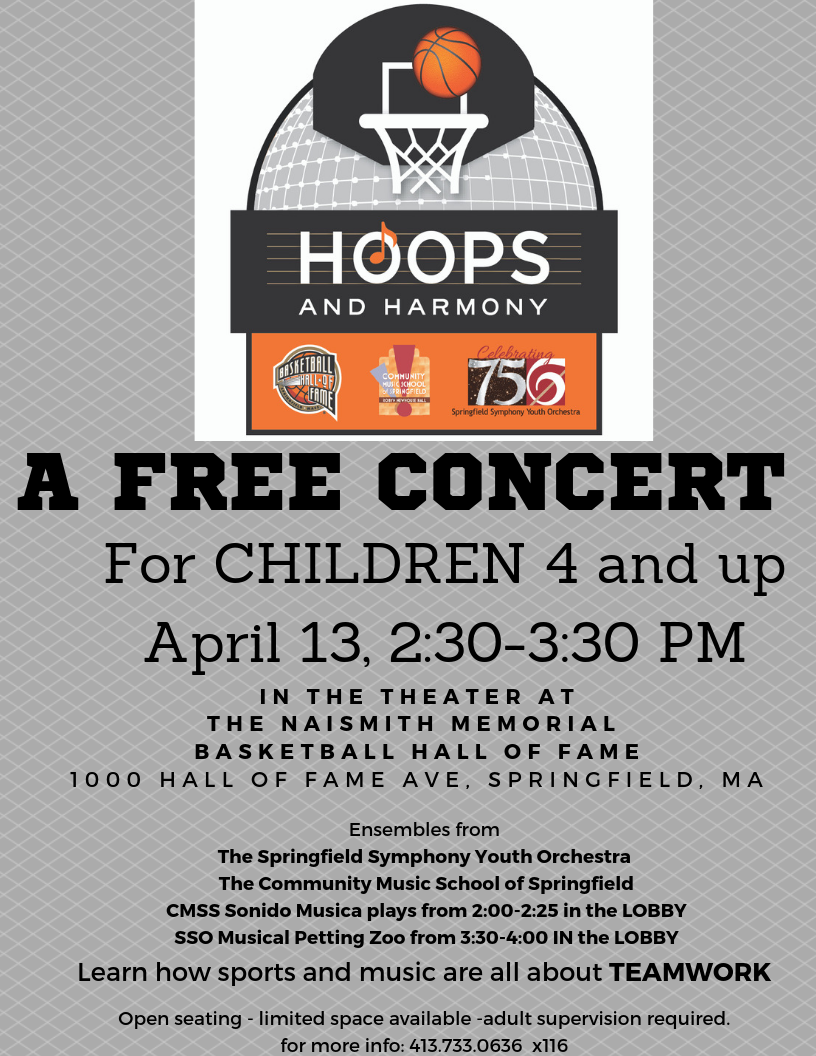 _____________________________________________________________________________________________________________
Follow our community program on social media!  #HoophallAssists