ENSHRINEMENT WEEKEND
2020 Enshrinement Weekend has been rescheduled to May 13-15, 2021 at Mohegan Sun Arena. Date and time specifics for the events below will be revealed in the coming weeks.
The Naismith Memorial Basketball Hall of Fame is pleased to announce additional details concerning the Enshrinement Weekend for the highly anticipated Class of 2020. The Enshrinement process will culminate with the Enshrinement Weekend beginning Thursday, May 13th 2021, at Mohegan Sun in Uncasville, Connecticut. The members of the Class of 2020 were revealed on April 4th 2020, and can be found at Hoophall.com. 
Please visit the Tickets page for more information on Enshrinement 2020 ticket plans and on-sale information.
For more information and the latest updates, visit follow @hoophall on Twitter and Instagram.
ENSHRINEMENT 2020 MEDIA AVAILABILITY
Mohegan Sun (Uncasville, CT)
The official media availability for the Hall of Fame Class of 2020.  This availability is only open to credentialed members of the media along with VIP Package ticket holders and will be held at Mohegan Sun. To apply for credentials, please log onto hoophall.com/media in early June.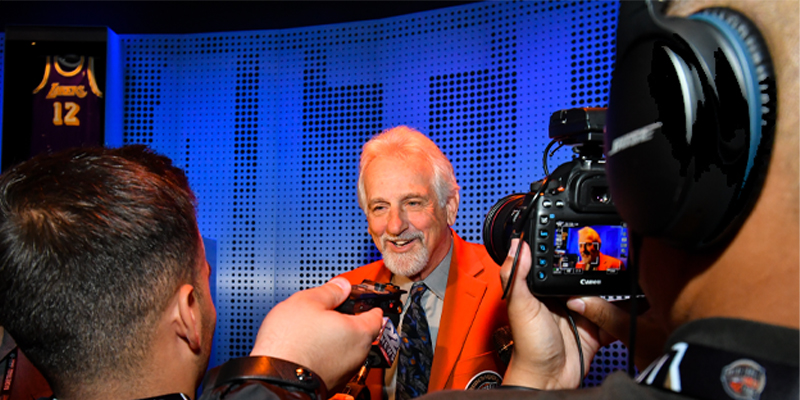 ENSHRINEMENT TIP-OFF CELEBRATION AND AWARDS GALA
Mohegan Sun (Uncasville, CT)
The Class of 2020, along with the Hall's prestigious annual award winners, will be celebrated at this new televised Enshrinement event at Mohegan Sun. This event will include the awarding of the Class of 2020 rings presented by Baron Championship Rings and the presentation of the Class of 2020 Hall of Fame Jackets.  The program will additionally highlight the presentation of the Hall's annual John Bunn Lifetime Achievement Award, the Mannie Jackson: Basketball's Human Spirit Awards, and the Curt Gowdy Media Awards. This year's Bunn Award recipient is Tim Nugent. The Curt Gowdy Media Award winners are Michael Wilbon (print media), Mike Breen (electronic media), Jim Gray (insight media), and Inside the NBA on TNT (transformative media).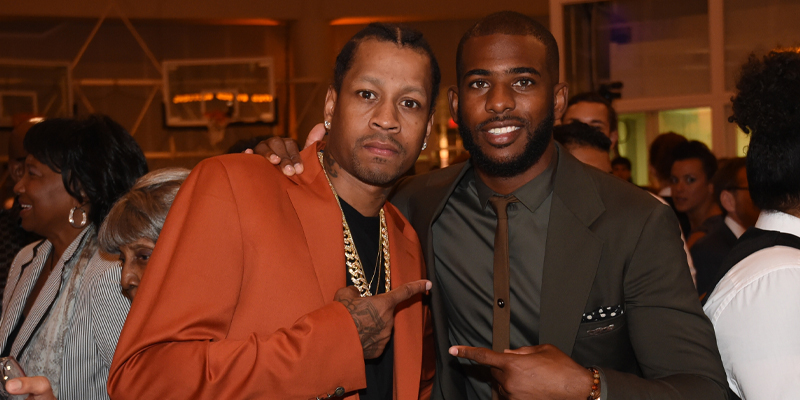 ENSHRINEMENT CEREMONY VIP RECEPTION
Mohegan Sun (Uncasville, CT)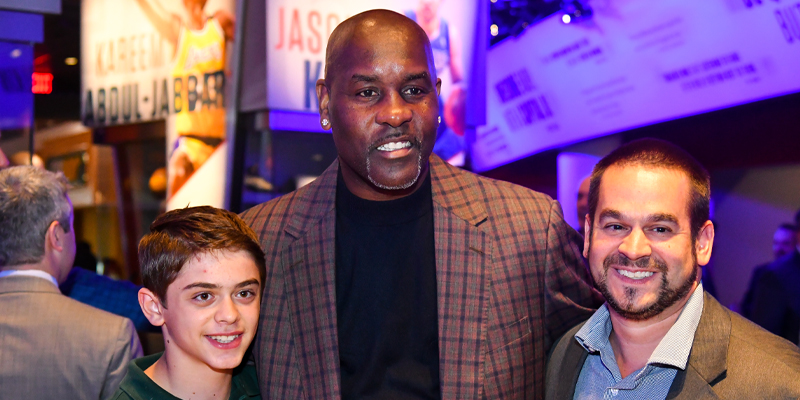 ENSHRINEMENT CEREMONY RED CARPET SHOW 
Mohegan Sun (Uncasville, CT)
The Class of 2020, returning Hall of Famers, as well as many of the sports icons walk the red carpet in a live television broadcast outside Mohegan Sun Arena. This show sets the stage for the Enshrinement Ceremony.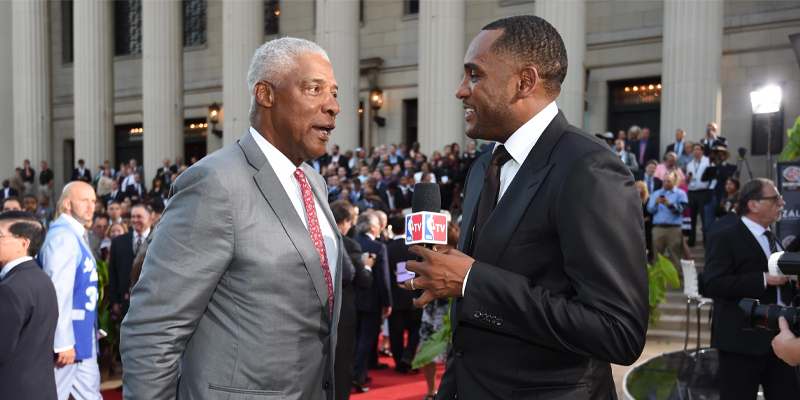 ENSHRINEMENT CEREMONY 
Mohegan Sun (Uncasville, CT)
One of the most elite nights on the basketball calendar each year, the Hall of Fame Class of 2020 will be formally enshrined into the Naismith Memorial Basketball Hall of Fame in a nationally televised ceremony. The stars of basketball all come together to celebrate the next group of the sport's iconic figures.