Players Locker Room: Coming Soon!
The Players Locker Room will focus on individual and shared stories from people who share a passion for the game, who have benefitted from the game, or use the game to make the world a better place.
The Locker Room will become a special place within the Naismith Memorial Basketball Hall of Fame. Separate from the achievements, the glory, and the honor that is bestowed upon Hall of Fame inductees, this space celebrates those who recognize the importance of the Hall, and support its mission.
Each contributing supporter will receive a dedicated Locker, which they may have customized in order to share personal, inspirational, or informative stories that complement the overall Locker Room theme.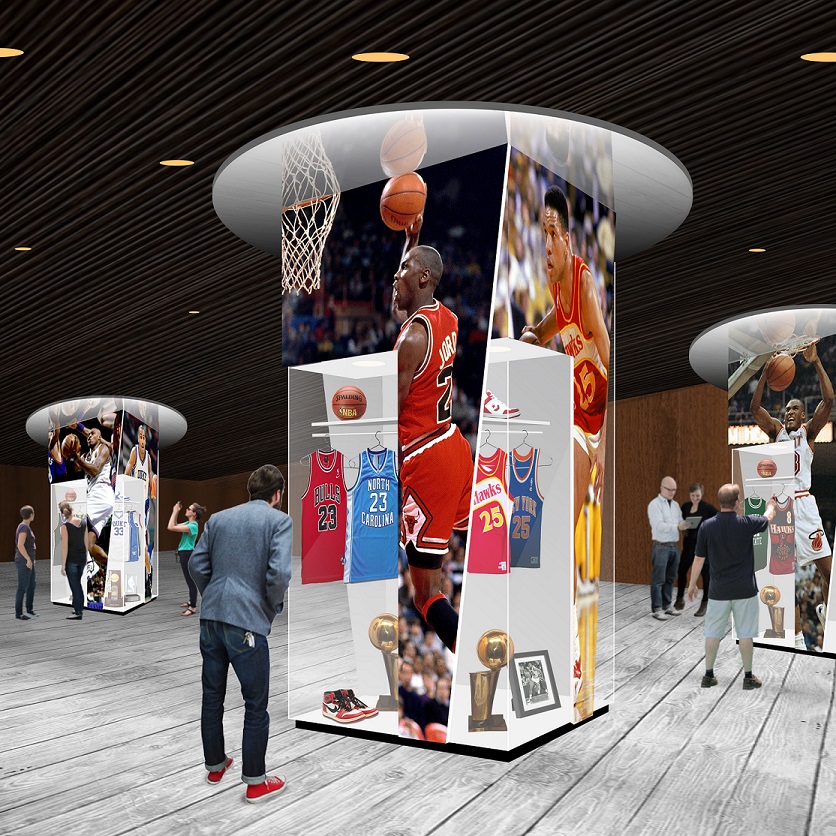 Current participants to the Players Locker Room program who continue to inspire on and off the court:
Grant Hill
Michael Jordan
Mitch Richmond
Glen "Doc" Rivers