Previous Winners

2019 Award Winners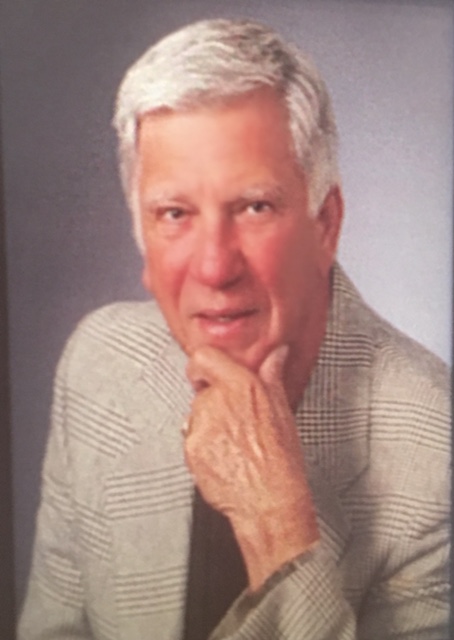 Bill Krueger – Clear Lake High School (Houston,Texas)
During Krueger's 39-year head coaching career, he compiled over 1,000 wins and a winning percentage of 81.4%. He retired in 1996 as the "Winningest High School Basketball Coach in the Nation."  His teams accumulated 30 or more wins in 18 seasons and never had a losing season. Krueger guided 3 different Texas public high schools to the state basketball tournament, winning state championships in 1965 and 1989 and 29 district championships. For his tremendous work with youth, Krueger has been honored by the city of Houston with a park (Krueger Park), a street (Krueger Way), and a 2,800-seat field house at Clear Lake High School (Bill Krueger Field House).  He has received numerous honors and awards, including induction into the National High School Sports Hall of Fame, the National Federation of State High School Associations Hall of Fame and the Texas Association of Basketball Coaches Hall of Fame. Krueger still resides in Houston and enjoys spending time at his ranch in central Texas, playing golf, communicating with his former players and associates, and spending quality time with his wife, Martha of 58 years, his two daughters, son-in-laws, and 4 grandchildren.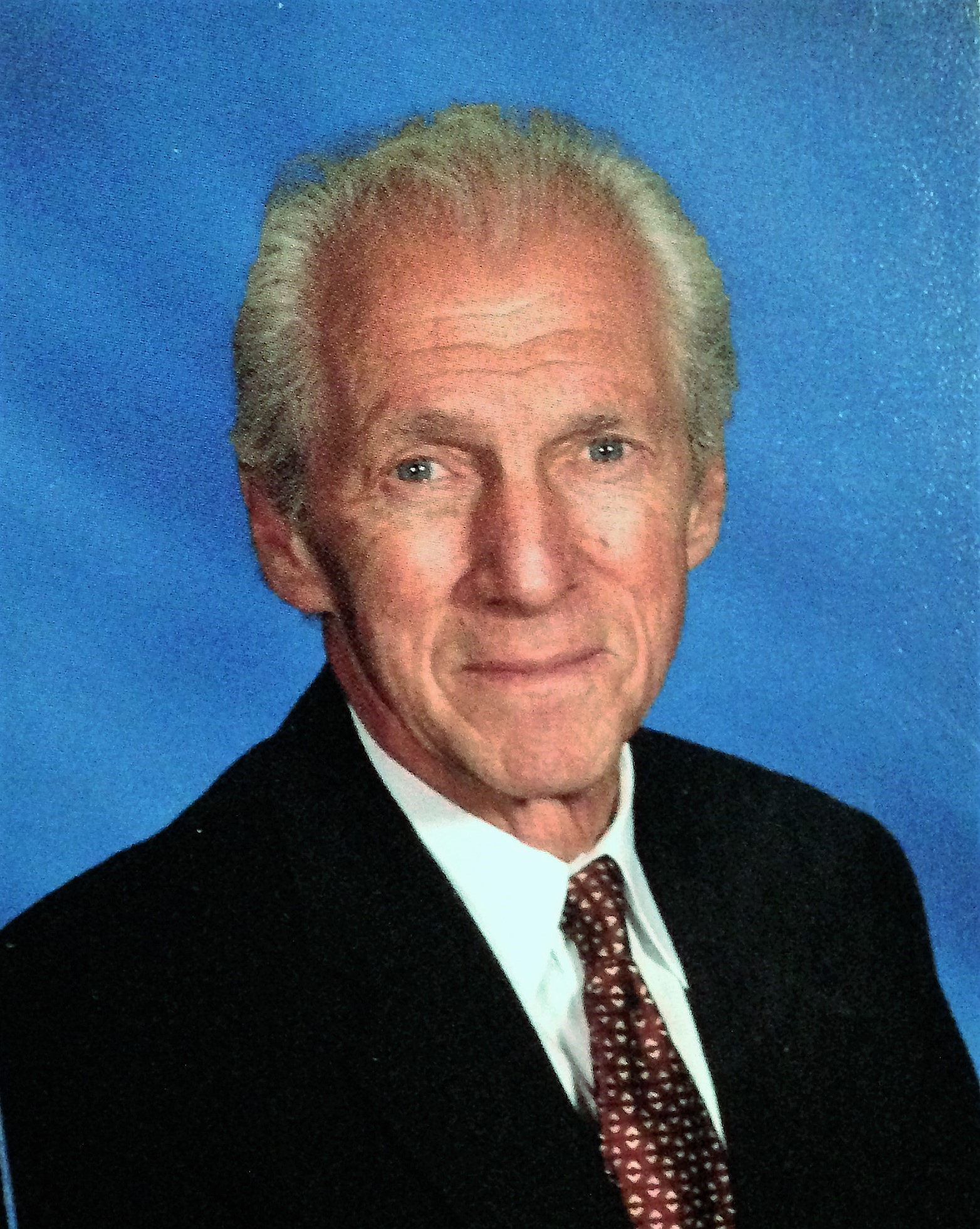 Frank Orlando - Detroit Country Day School, MI
In the 38 years that Frank Orlando has coached at Detroit Country Day School, he has accumulated a Michigan state record 13 state championships. In all, he has 18 appearances in the state finals, 30 district championships, and 24 regional championships. He's been honored as the Michigan State Coach of the Year 5 times, National Coach of the Year in 2003, and Max Preps National Coach of the Year in 2018. He was inducted into the Michigan Basketball Hall of Fame in 1996. In addition to coaching basketball, he also coached baseball, where he won the 1995 state championship and was inducted into the Michigan Baseball Hall of Fame in 1991. A true legend in the game, he is most proud of his family which consists of his spouse of 52 years - Yvette, 2 daughters Kristen and Danielle (who both played basketball for him), his two son-in-laws Peter and Greg, and 12 beautiful grandchildren. 

2018 Award Winners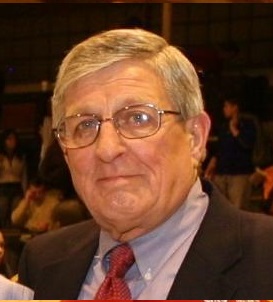 Gene Pingatore – St. Joseph's High School (Westchester, Illinois)
The 2018 winner of the Morgan Wootten Award for boys' basketball is Gene Pingatore from St. Joseph's High School (Westchester, Illinois). Pingatore has spent 48 years on the sidelines with St. Joseph's High School and on February 11 earned his 1,000th career win, bringing his overall coaching record to 1,000-353 (.739). Pingatore is the 15th boys coach in the United States to have surpassed 1,000 wins. He has coached St. Joseph's to 13 sectional titles, six top-four state finishes, two state championships (1999, 2015) and has coached three McDonald's All-Americans - Deryl Cunningham, Daryl Thomas, and Isiah Thomas. Pingatore is also recognized nationally for his role in the 1994 documentary "Hoop Dreams."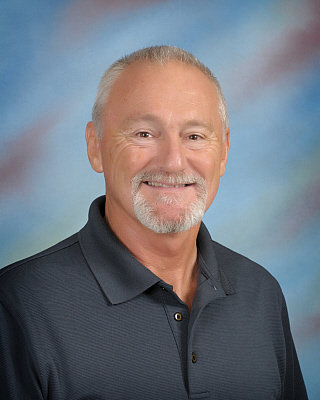 John Hutchcraft – Guy Perkins High School (Guy, Arkansas)
The 2018 winner of the Morgan Wootten Award for girls' basketball is John Hutchcraft from Guy-Perkins High School (Guy, Arkansas). For the past 41 years, Hutchcraft has served as the head basketball coach at Guy-Perkins High School. For 25 of those years, he coached all four basketball teams - junior and senior boys and girls. During his tenure, Hutchcraft has complied an impressive record of 2007-596 (.771), including 10 state titles - five girls' and five boys'. His teams also finished as state runner-up nine times. In 2015, Hutchcraft was named the head coach of the girls' East team in the McDonald's All American Game. This April, he will be inducted into the Arkansas Sports Hall of Fame. Amidst his many championships and accolades, the highlight of his career remains coaching his three children - Charlotte, Jason, and Ashley - with all three receiving scholarships to play basketball in college.

2017 Award Winners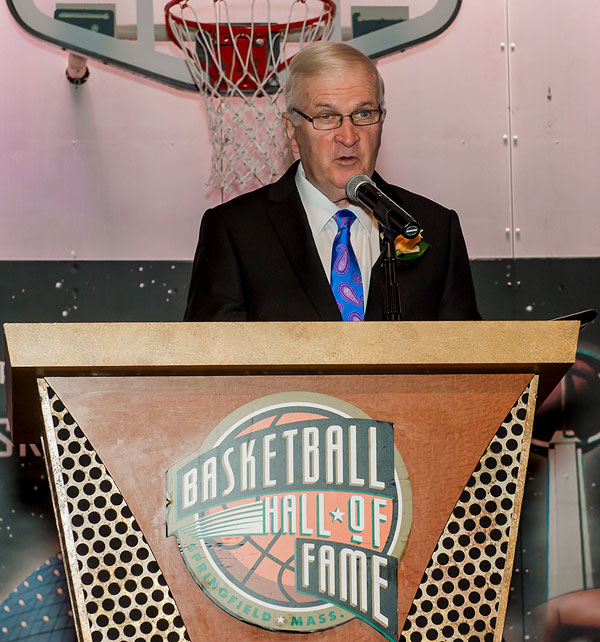 William "Speedy" Morris - St. Joseph's Prep (Philadelphia, PA)
Speedy Morris' 49-year head coaching record includes over 980 victories. He is the winningest coach in La Salle University and St. Joseph's Prep history and has the finest winning percentage of any coach in Roman Catholic High School and La Salle University Women's history. Speedy has been inducted into eleven Halls of Fame including the Pennsylvania State Hall of Fame, the La Salle University Hall of Fame, the Big Five Hall of Fame and the Philadelphia Sports Hall of Fame. He is the winningest coach in the 98 year old history of the Philadelphia Catholic League and the winningest coach in Philadelphia Schoolboy history.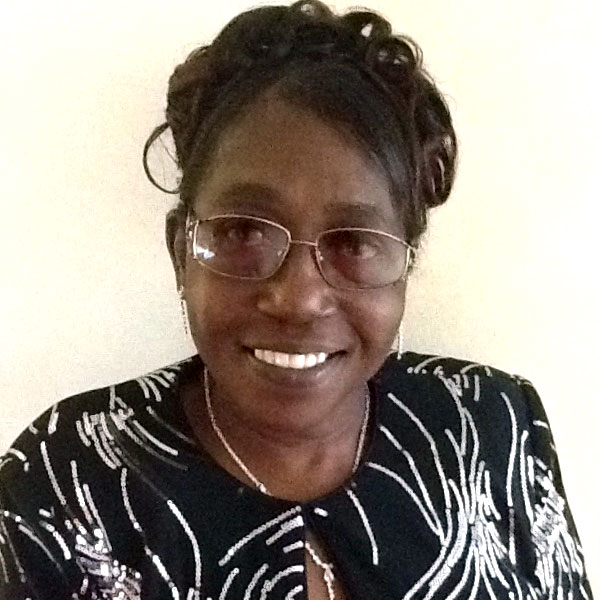 Marcia Pinder - Dillard High School (Ft. Lauderdale, FL)
Marica has been head coach of the Dillard High School Girls' Basketball Program for the past 40 years. At the conclusion of the 2016-2017 season, she has compiled a record of 918 wins and 206 loses without a losing season - which include 13 district runners-up titles, 26 district titles, 9 regional runners-up titles, 12 regional titles, 12 state appearances, and 9 state championships. She has received dozens of awards and accolades throughout her career including NFHS State Coach of the Year in 2011 and WBCA High School Coach of the Year in 2012. She has been inducted into numerous Halls of Fame including the Broward County Sports Hall of Fame and the city of Ft. Laurderdale Walk of Fame. In 2016 she was the coach of the East McDonald's All-American Team.

2016 Award Winners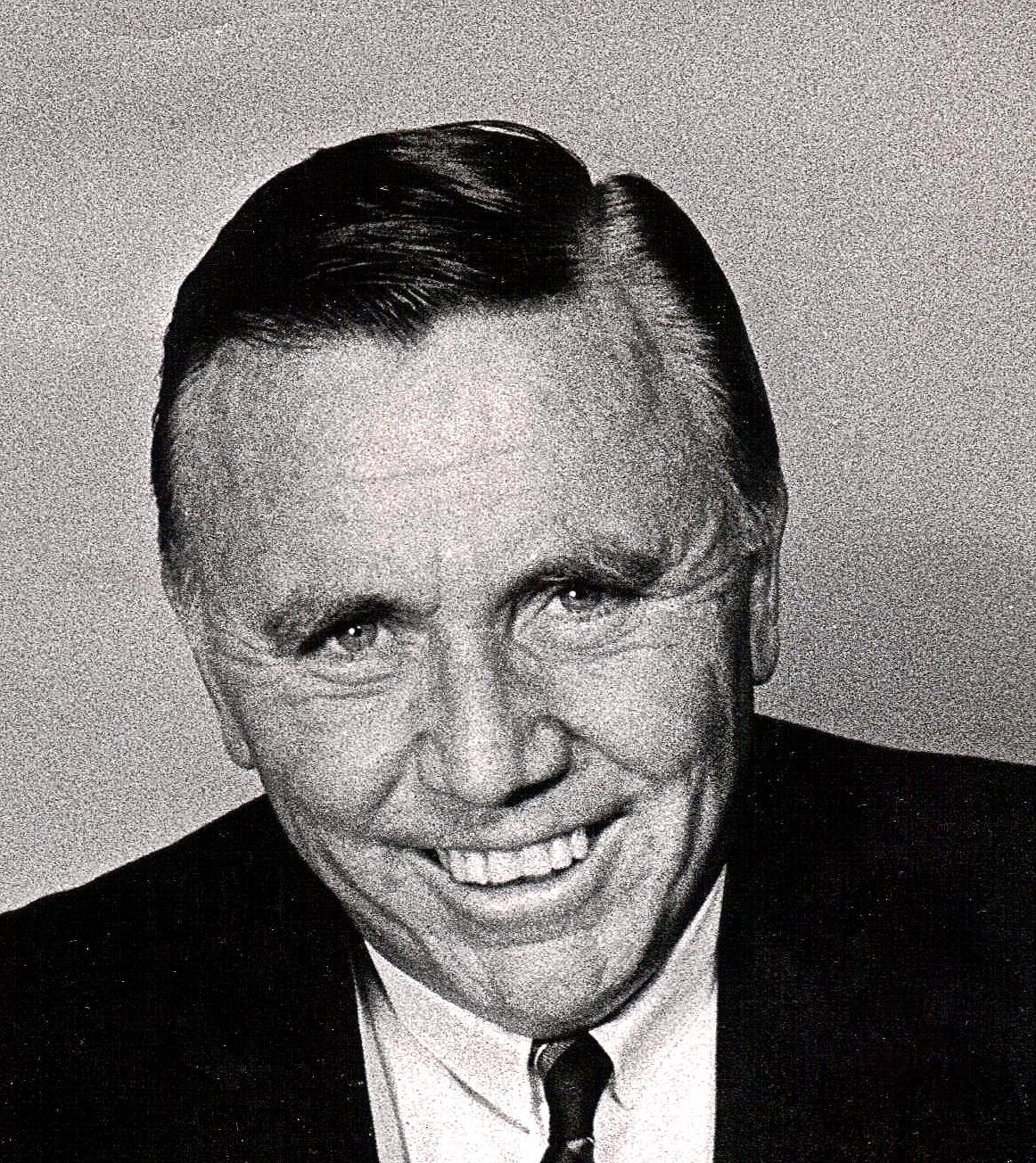 Bob Dwyer - Archbishop Carroll High School (Washington, DC)
Dwyer coached for 26 years at Archbishop Carroll and St. Anselm's - previously known as Priory School - before retiring in 1981. From 1958-1960, his teams at Archbishop Carroll won 55 games in a row, while becoming the first fully integrated team in the Washington area Catholic league. Dwyer is remembered as a founding father of the Catholic Youth Organization in the Washington Area and the originator of the Priory Tournament in 1948, which is now the longest running high school tournament in the Washington, DC metropolitan area.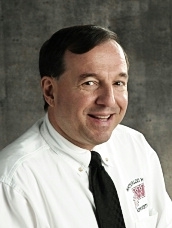 Dr. Anthony Pappas - Waterloo West High School (Waterloo, IA)
Pappas has served as a Head Coach for 38 years, with 35 of them being at Waterloo West. He has an overall coaching record of 527-335 and has guided his team to seven state tournament appearances, with two runner-up finishes and two Iowa state championships. He has coached many successful players, sending 23 athletes to Division 1 universities. Pappas was selected to coach the McDonald's All-American Game in 2011 and was inducted into the Iowa Girls Coaches Association State Basketball Hall of Fame in 2005.

2015 Award Winners

Harvey Reid - Ralph L. Fike High School (Wilson, NC)
Reid coached for over 40 years at Frederick Douglas and Elm City High School as well as Wilson Fike, where he served as a math teacher and athletic director since 1978. He is the all-time winningest coach in North Carolina history with an overall coaching record of 816-208, including a 69-game winning streak. Reid led his teams to the state championship game on 12 occasions and earned seven state titles, in addition to over 20 conference championships. Reid passed away after suffering a heart attack while coaching a playoff game in 1991. He was inducted into the North Carolina High School Athletic Association Hall of Fame in 1990.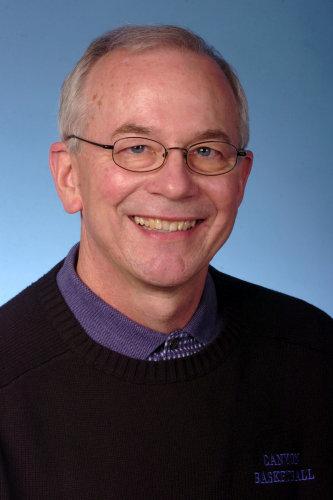 Joe Lombard - Canyon High School (Canyon, TX)
At the conclusion of the 2014 season, Lombard had compiled an overall coaching record of 1,160-113, winning 91-percent of his games over the past 36 years. His total number of wins in Texas girl's basketball is second only to Leta Andrews, the nation's all-time winningest coach who is a finalist for the Naismith Memorial Basketball Hall of Fame Class of 2015. He has guided his teams to 16 state tiles over the course of five decades. A true basketball family, Joe's wife and son have each coached Texas high school girl's basketball teams to state titles as well – in different divisions.
2014 Award Winners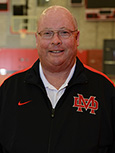 Gary McKnight - Mater Dei High School (Santa Ana, CA)
McKnight is the winningest coach on a percentage basis in the history of high school boys' basketball, having won 92% of his games with an overall active record of 983-85 since his start as Mater Dei's head coach in 1983. He has led Mater Dei to a record 10 California State Championships, 14 Southern California Regional Championships, 21 CIF Championships and 30 league championships in 31 years. Now in his 32nd year as the Monarchs' head coach, McKnight has won more games than any other coach in the history of California high school basketball.
Thednall Hill - Hardy Highland High School (Hardy, AR)
Hill is the fifth most winningest high school girls basketball coach of all time. During his time as head coach for the Rebels from 1952-1986 he compiled a record of 1,063-122. Hill has won more games than any other coach in the history of Arkansas girl's high school basketball.
2013 Award Winners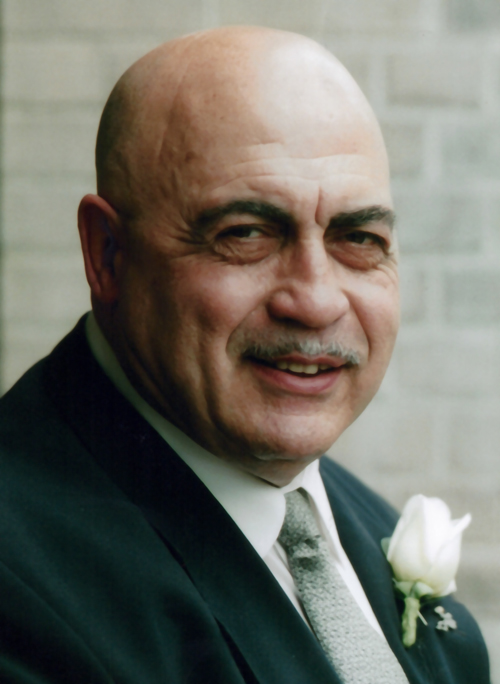 Vito Montelli
Coach Montelli was the only basketball coach St. Joseph High School has ever had until his retirement at the end of last season. His last game as head coach would end with his 11th state championship and his 878th victory – the most by any New England high school basketball coach in history. Even after retirement, he remains a fixture at the school with an office next to the 2nd basketball coach in school history. The court at St. Joseph High School is named in his honor and it is where basketball will remain Coach Montelli's profession, hobby and passion.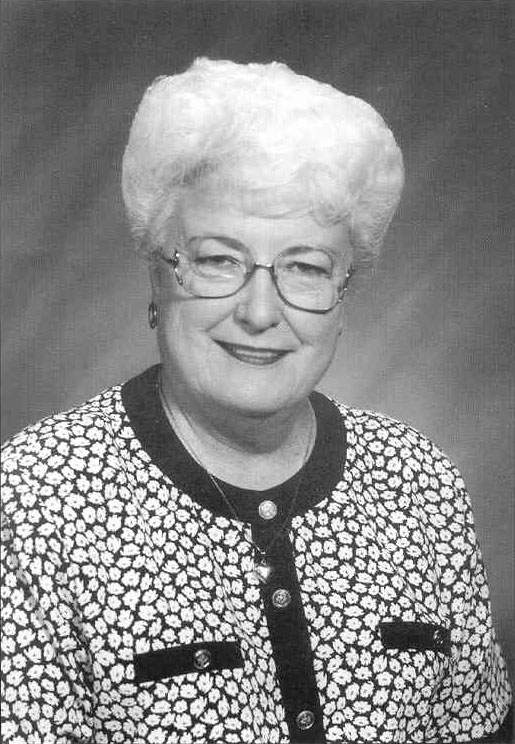 Sandra Meadows
For 26 years, Coach Meadows has led Duncanville to nearly 750 victories and four state championships that included a 134-game winning streak. Her record on the court would lead her to receive numerous recognitions including induction into the Women's Basketball Hall of Fame. In total, she would win just over 900 games but her life was cut short at age 59 due to cancer. Duncanville High School has dedicated its gymnasium in honor of the former women's coach who influenced so many lives while leaving a forever impact on Texas high school girl's basketball.
2012 Award Winners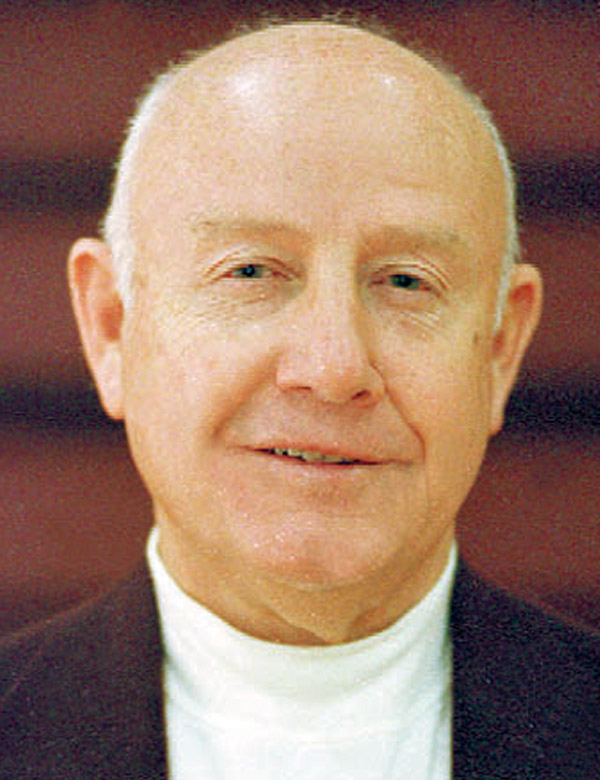 2012 Boys - Ed Pepple - Mercer Island High School (Mercer Island, WA)
Coach Pepple is the longest-tenured basketball coach in the state of Washington. He has coached at Mercer Island since 1968 and immediately impacted the program. Pepple has led his teams to 21 KingCo championships, four state championships, and was runner-up four times. He has the most wins of any active head coach (902-305), and has appeared in 26 state championships. Pepple has been named Washington State Coach of the Year seven times and named Coach of the Year by the National Association of Basketball Coaches in 1997.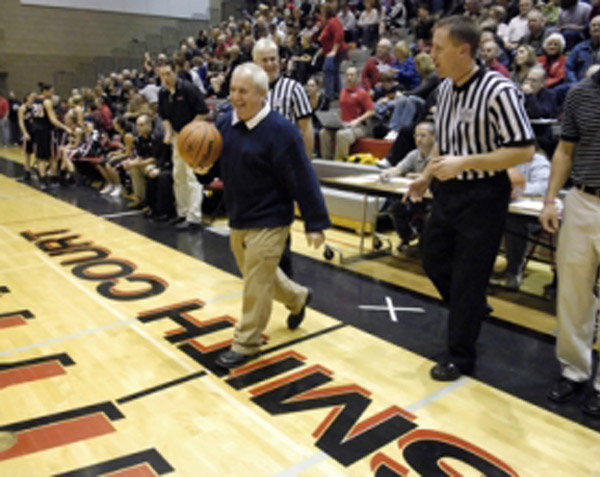 2012 Girls - Brad Smith - Oregon City High School (Oregon City, OR)
Coach Smith has coached the Oregon City High School girl's basketball team for 27 seasons, compiling a 654-94 win-loss record (.874), the best record by far among retired and current girls coaches in the state. His teams won 25 league championships; an unprecedented 10 state titles; and they were named "USA Today National Champions" in 1995, 1996 and 1997. Smith has received many honors, including National High School Coaches Association Coach of the Year, Women's Basketball Coaches Association National Coach of the Year, the Oregon Banquet of Champions Slats Gill Coach of the Year and Citizen of the Year in 2007.
2011 Award Winners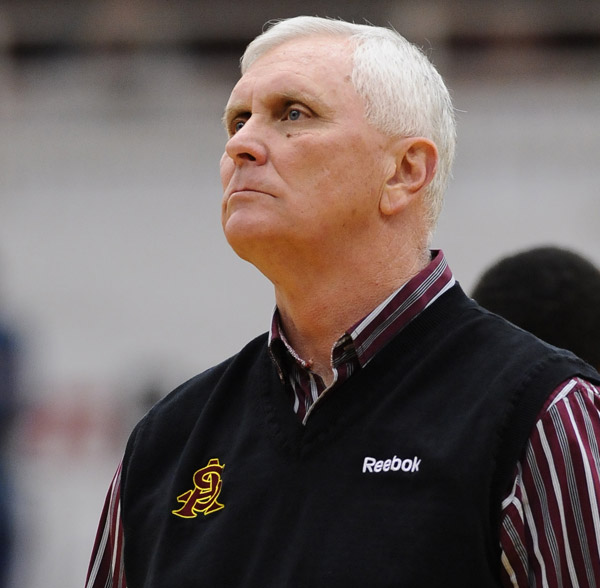 2011 Boys - Bob Hurley - St. Anthony's High School (Jersey City, NJ)
Coach Hurley has coached basketball at St. Anthony's High School in Jersey City, New Jersey since 1972 building a local program into a national powerhouse in a community where hard times are a constant reminder of a world that is both uncertain and unsympathetic. Hurley has been more than a coach to his players; he has been a teacher, a father figure, advisor, mentor, and friend. The victories and championships are there to count, but the true measure of the man is the scores of young lives he has permanently touched. Coach Hurley was enshrined into the Basketball Hall of Fame as part of the Class of 2010 and has just recently earned his 1,000 career victory at St. Anthony.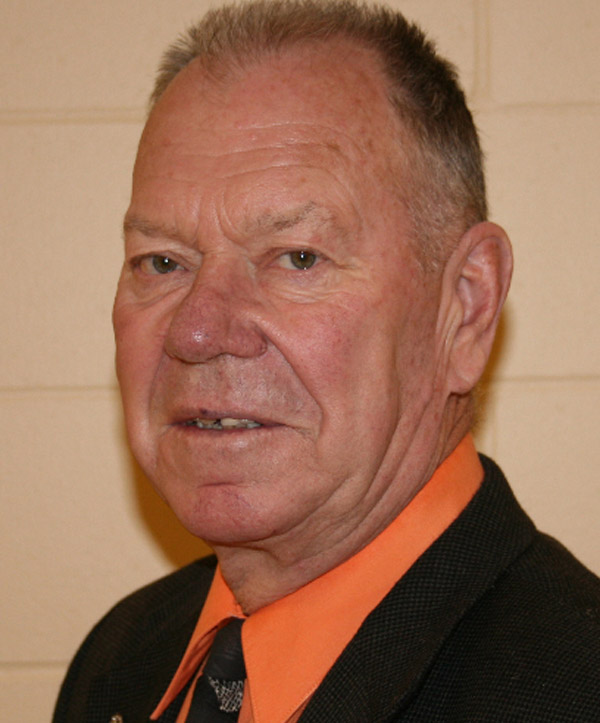 2011 Girls - Gene Klinge - West Central Community School (Maynard, IA)
Coach Klinge has been on the sidelines coaching for nearly 50 years including the transition from six-person basketball to five-person basketball in the state of Iowa. His career began in 1962, and for the next 41 years he coached at West Central of Maynard where he would win 817 games before leaving the school in 2003. His next stop and where he still currently coaches is Waukon High School. In his first year at Waukon, he led the team to a 28-0 record and the state championship. Entering the 2011 season, Coach Klinge had won 956 total games and is currently the all-time wins leader in the girls basketball crazy state of Iowa.
2010 Award Winners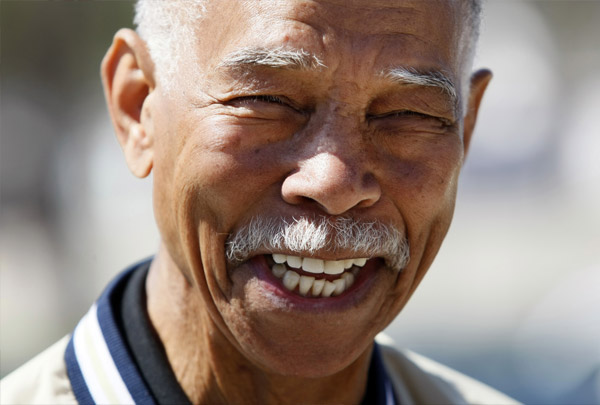 2010 Boys - Robert Hughes - I.M. Terrell High School and Fort Worth Dunbar High School (Fort Worth, TX)
Coach Hughes coached I.M. Terrell and Fort Worth Dunbar High School in Texas for 47 years prior to his retirement in 2005. During his tenure, Coach Hughes collected five state championships and posted 1,333 victories which is the most wins in high school basketball history. He passed Morgan Wootten's record for victories in 2003. For his efforts, Coach Hughes has been enshrined into the Texas High School Basketball Hall of Fame, Texas Sports Hall of Fame and the National High School Hall of Fame. Coach Hughes was enshrined into the Basketball Hall of Fame as part of the Class of 2017.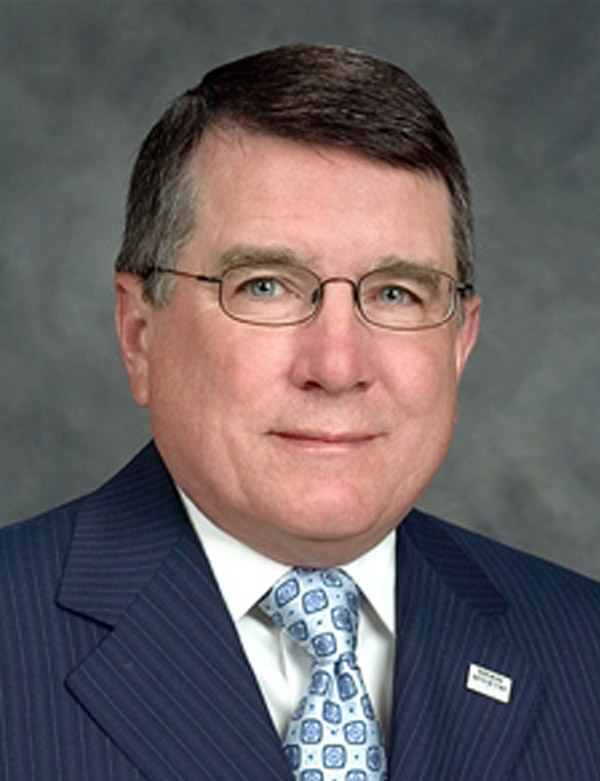 2010 Girls - Rick Insell - Shelbyville Central High School (Shelbyville, TN)
Coach Insell, currently coaching Middle Tennessee State University, coached Shelbyville Central High School for 28 years. He guided Shelbyville Central High School to 10 TSSAA Class AAA state championships, two USA Today National Championships and compiled a 775-148 record over 28 years. One of the pioneers of women's basketball in the state of Tennessee, he is one of four coaches enshrined into the National High School Hall of Fame.
2009 Award Winners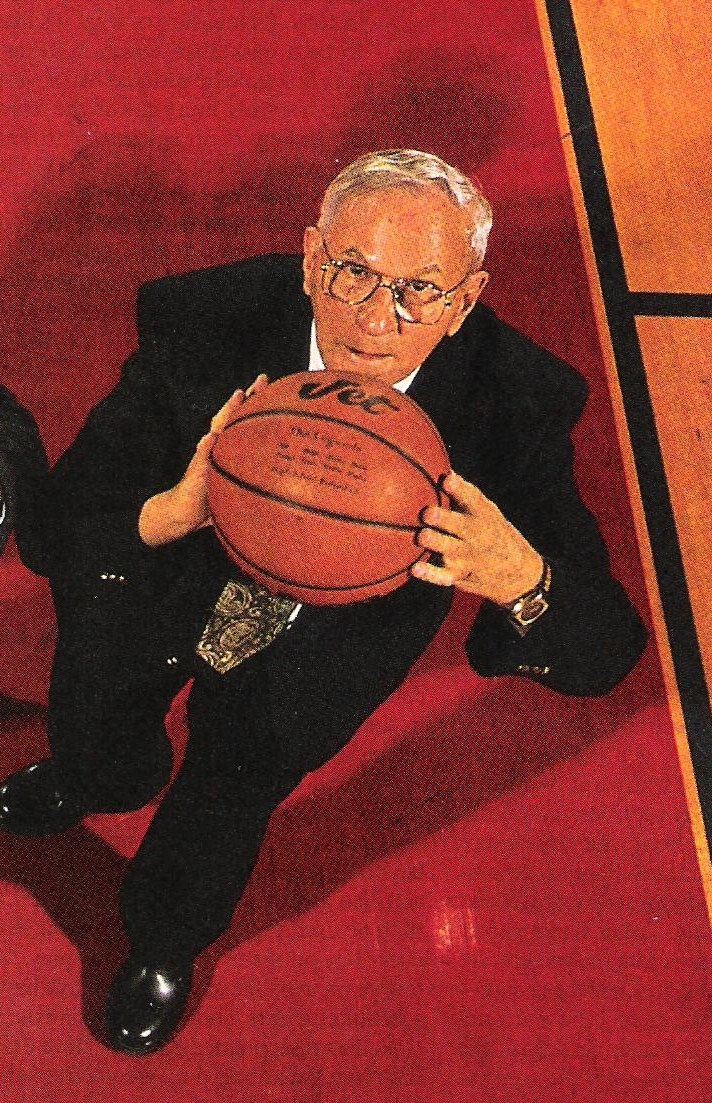 2009 Boys - Ralph Tasker - Hobbs High School (Hobbs, NM)
Coach Ralph Tasker coached for 52 seasons at Sulpher Springs (OH), Lovington (NM) and most notably at Hobbs (NM) where he compiled 1,122 victories against 291 defeats. His teams qualified for postseason play 48 times in his 53 year coaching career while winning 12 state championships and recorded two undefeated seasons. Coach Tasker was a two-time National High School Coach of the Year, was inducted into the National High School Sports Hall of Fame in 1988, was named to the New Mexico High School Coaches Association Hall of Honor and was named the Walt Disney Coach/Teacher of the Year in 1991. His contributions to Hobbs High School touched thousands of lives over his career and today the basketball arena is known as "Ralph Tasker Arena." Coach Tasker retired from coaching in 1998 and passed of cancer on July 18, 1999.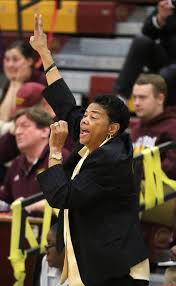 2009 Girls - Dorothy Gaters - Marshall High School (Chicago, IL)
Dorothy Gaters has been the head coach at Marshall High School in Chicago since 1976, assembling an overall coaching record of 900 - 126. Her continued success at Marshall High School has helped lead the Commandoes to eight state titles, two runner-up finishes and 23 state tournament appearances. In addition, she has served as an assistant coach at the United States Olympic Festival and coached the 1992 WBCA Girls' High School All-America Game. She has been named the Illinois Basketball Coaches Association "Coach of the Year" eight times, received the National Student-Athlete Day Giant Steps Award in 1998 and has been enshrined in the Women's Basketball Hall of Fame in 2000, Illinois Basketball Coaches Association Hall of Fame and Chicago Public League Basketball Coaches Association Hall of Fame.
2008 Award Winners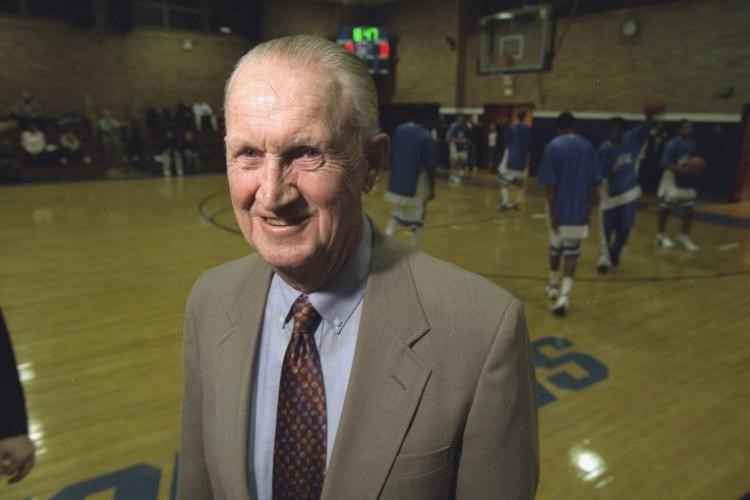 2008 Boys - Jack Curran - Archbishop Molloy High School (Queens, NY)
Jack Curran coached for 55 years at Archbishop Malloy High School (Queens, NY). During his tenure coaching basketball and baseball, he compiled the most wins ever by any high school coach in the United States. He coached Brian Winters, Kevin Joyce, Kenny Smith, Robert Werdann and Kenny Anderson who all went on to play in the NBA. Coach Curran was named coach of the year 25 times in baseball, and 22 in basketball. Curran also has won city championships in three different decades. Coach Curran has been inducted into 9 different Halls of Fame, including the New York City Basketball Hall of Fame.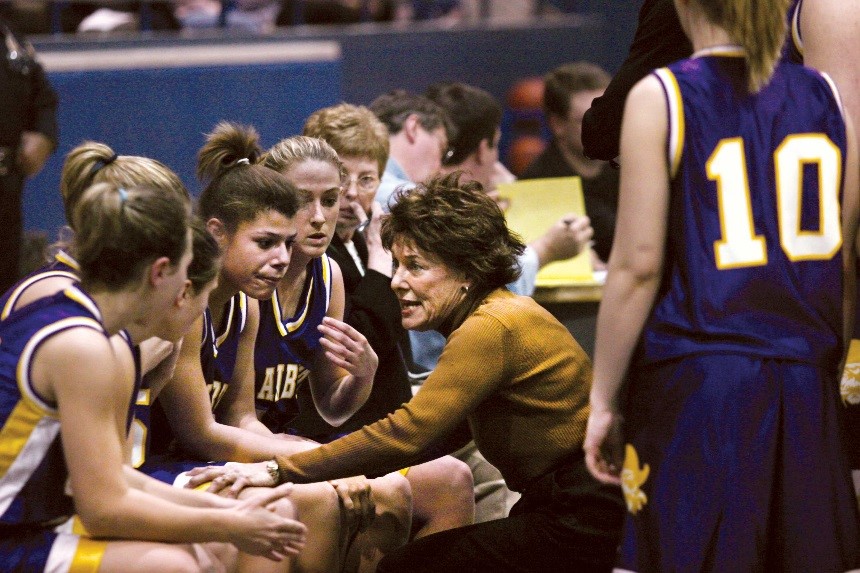 2008 Girls - Leta Andrews - Granbury High School (Granbury, TX)
Leta Andrews served as head coach at Granbury High School for 52 years (Granbury, TX). During her time on the sidelines she complied 1,416 career victories to go along with a state championship in 1990. Andrews's career victories are the most by any girls and boys basketball coach. Coach Andrew's career started before Title IX became a law 1972, she has seen women's basketball change from a 6 player game to 5 and from a half court to a full court game. Andrew's raised three daughters whom all went on to play at the University of Texas.
2007 Award Winners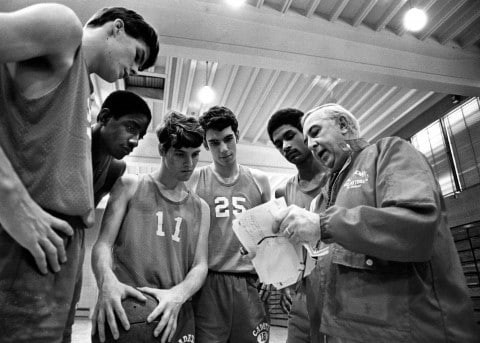 2007 Boys - Joseph Gallagher - St. John's College High School (Check Chase, DC)
Joe Gallagher served as head coach of St. John's College High School  (Chevy Chase, DC)  for 44 years. During those 44 years Gallagher had a record of 870-292 to go along with two Washington Catholic Athletic Conference titles. Gallagher also served as   basketball, football and baseball coach, athletic director and history teacher from 1947 to 1991. During those times he had the chance to make lasting impacts on coaches, players and students. The Cadets of St. Johns now play their home games in "Gallagher Gym" in honor of his legacy at St. Johns.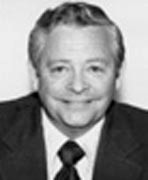 2007 Girls - Jim Smiddy - Bradley Central High School (Cleveland, TN)
Jim Smiddy coached for 44 years starting his career at Charleston High School then moving to Bradley Central where he spent 36 years. During his tenure on the sidelines he collected 1,217 victories with a win percentage of .85. Coach Smiddy also guided Bradley to five state championships, and national titles in 1975 and 1976. In 1991 he was inducted to the Tennessee Sports Hall of Fame for his accomplishments.