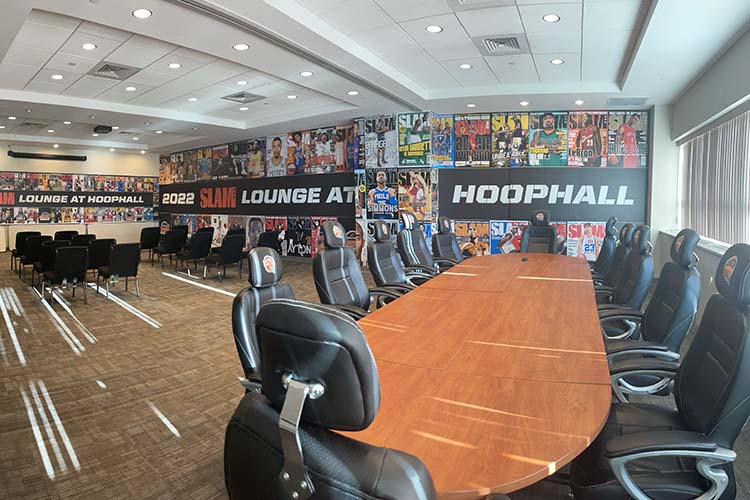 A Place to Motivate 
With views overlooking the Connecticut River, the Hall of Fame Boardroom is a prime setting for business meetings, brainstorming, or to be used as a separate breakout room during a larger event. Located inside the museum on the second floor, just across from the Special Exhibit Gallery, the Boardroom is well-equipped to deliver a professional meeting room experience.
Challenge the Status Quo of Boardrooms
With 1,100 square feet of divisible corporate space, the Hall of Fame Boardroom also features presentation whiteboards, wireless internet, and teleconferencing technology. Depending on your needs, the space can be split using a divider wall to make one smaller room and one larger area. There is also access to a kitchenette with a refrigerator and sink.
Create Memories in the Moment
All of the Hall of Fame's event spaces offer several conveniences, including free on-site and available valet parking, 24-hour security, full ADA compliance, hotel accommodations, and a vast selection of restaurants right on the property. This is where memories are made. Start planning your event with us today.