Friday, August 11th 2023 - Mohegan Sun, Uncasville, CT.
Autograph Session 11:00 AM - 12:30 PM - Mohegan Sun, Convention Center 
Meet the Class of 2023 at their first Enshrinement Weekend public event. A ticket to this event will grant you one (1) autograph per class member. Only one outside item per ticket holder is permitted.
Press Conference - 2:00 PM - 4:00 PM (NBATV) - Mohegan Sun, Cabaret
The official media availability for the Hall of Fame Class of 2023. The Press Conference is only open to credentialed members of the media, along with Platinum VIP Package ticket holders. This event will be held at Mohegan Sun in Uncasville, Connecticut. Please visit hoophall.com/media for more information on credential applications.

Tip-Off Celebration & Awards Gala - 8:00 PM - 10:00 PM - (NBATV) - Mohegan Sun, TBD
The Class of 2023, along with the Hall's prestigious annual award winners, will be celebrated at this event at Mohegan Sun. The evening will feature a cocktail reception and Awards Gala program in the Uncas Ballroom in the Sky Convention Center. This event will include the awarding of the Class of 2023 rings, presented by Baron Championship Rings, and the presentation of the Class of 2023 Hall of Fame jackets. The program will additionally highlight the presentation of the Hall's annual John W. Bunn Lifetime Achievement Award, the Mannie Jackson: Basketball's Human Spirit Awards, and the Curt Gowdy Media Awards. Our annual award recipients will be announced at a later date.
Saturday, August 12th 2023 - Springfield, MA.
Autograph Session II 12:00 PM - 1:30 PM - Basketball Hall of Fame, Retail space on the south side of the museum 
Autograph Session with Six Hall of Famers; Artis Gilmore (2011), Alonzo Mourning (2014), Gary Payton (2013), Sheryl Swoopes (2016), Spencer Haywood (2015), and Calvin Murphy (1993).  $250 per ticket. Only 200 tickets available. Max. one (1) signed item per Hall of Famer.
VIP Reception - 5:00 PM - 7:00 PM - Marriott (6th Floor), Springfield
Toast the incoming Hall of Fame Class of 2023 at the official VIP Reception prior to the sport's ultimate recognition. The party is limited to those select ticket holders for the Enshrinement Ceremony. Shuttle service between the host location and Symphony Hall will be provided if needed. This exclusive party will set the stage for a memorable night on the Red Carpet and at the Ceremony.

Enshrinement Ceremony  - 8:00 PM - 11:00 PM - Symphony Hall, Springfield (NBATV)
One of the most elite nights on the basketball calendar each year, the Hall of Fame Class of 2023 will be formally enshrined into the Naismith Memorial Basketball Hall of Fame in a nationally televised ceremony. The stars of basketball all come together to celebrate the next group of the sport's iconic figures.
*Schedule is subject to change - Additional Ancillary Events might be added at a later date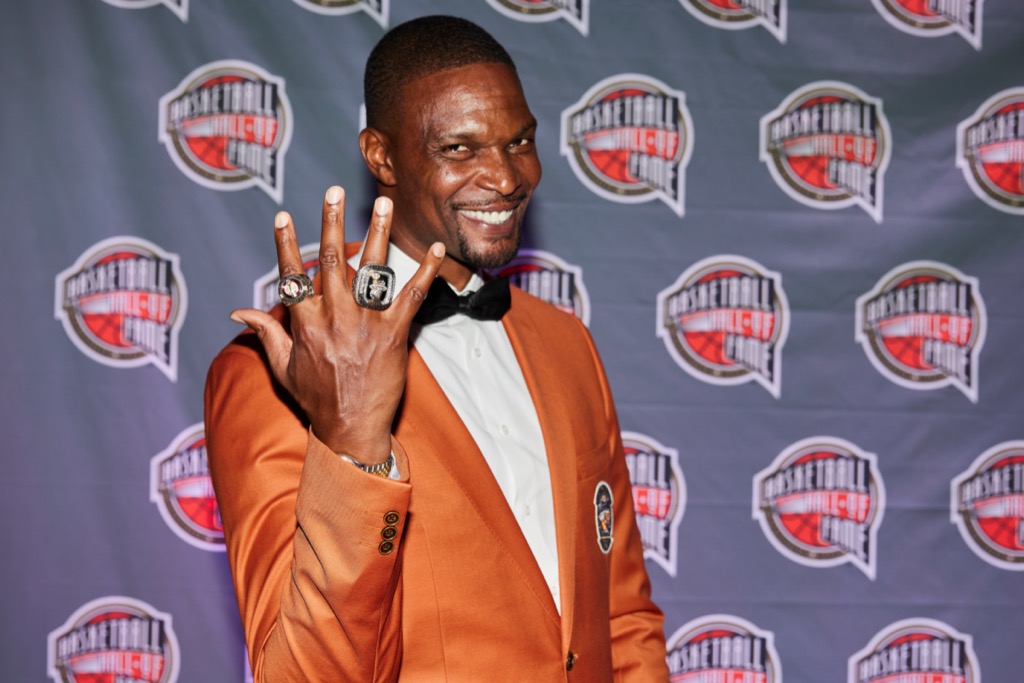 Want to Learn More About Enshrinement Weekend?
ANNOUNCEMENT CALENDAR
Class of 2023 Ballot Announcement
Wednesday, December 21, 2022  -  3:00PM EST
Class of 2023 Finalist Announcement
Friday, February 17, 2023 - 5:30PM EST on NBATV
Enshrinement Weekend VIP Packages On-Sale
Friday, February 17, 2023 - 6:00PM EST
Class of 2023 Class Announcement
Saturday, April 1, 2023 - 11:00AM EST on ESPN
Enshrinement Weekend Single Tickets On-Sale
Saturday, April 1, 2023  -  12:00PM EST
Class of 2023 Enshrinement Weekend
Friday & Saturday, August 11 & 12, 2023